Brenda + Fat Creeps + Metal Feathers + Zebu + Foam Castles + Rattlesnakes
MUM'S THE WORD | It's Mother's Day. If for you and yours that means running alongside thousands in support of fighting breast cancer, consider joining the PORTLAND SEA DOGS MOTHER'S DAY 5K, which kicks off at Hadlock Field at 9 am. 207.874.9300. If it means quaffing lambics over heaps of bacon and eggs, head to the gorgeous new wharfside restaurant IN'FINITI (250 Commercial St.), who reel in famous Belgian brewer Urbain Coutteau for a prix fixe "Brouwer's Brunch" from 10:30 to 2:30. (The prix is $60.) If it means sharing with Ma your true hues culturally speaking, bring her to Mathew's of course, where a lineup of some of the region's finest off-center rock bands play on the roof at 2. They are: BRENDA, METAL FEATHERS, FOAM CASTLES, the FAT CREEPS, the RATTLESNAKES, and ZEBU. $5 at 133 Free St. 207.253.1812.
powered by
performers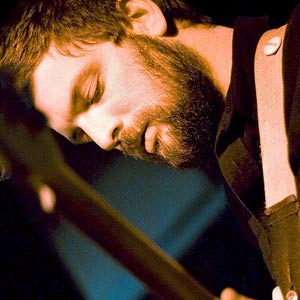 Brenda on MySpace at www.myspace.com/brendaslicer

Fat Creeps
Metal Feathers rolls out one great, true song after another, but don't mistake true for...
The Rattlesnakes play our songs as fast as they need to be.
---
---