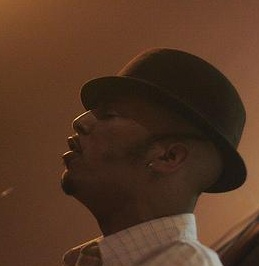 Samuel James
"Samuel James is a performer of stunningly singular talent. A master of fingerstyle, slide, banjo, harmonica, and piano, this phenom is not yet out of his twenties. With musical influences ranging from Skip James and Sonny Terry to Gus Cannon and Charley Patton, such understanding of pre-war blues is rarely embodied in the music of one person."
Similar Artists: Moreland and Arbuckle, Johnny Shines, Boo Boo Davis, Son House, The Homemade Jamz Blues Band
No Upcoming Shows Scheduled.
Related Articles
Portland Phoenix
Reinventing the steel
Published 8/8/2013 by
 Wax Tablet
Portland Phoenix
Let the blues rush in
Published 3/23/2013 by PORTLAND PHOENIX MUSIC STAFF
Wax Tablet

Portland Phoenix
A flurry of releases in the new year
Published 12/28/2012 by SAM PFEIFLE
Wintersongs
Portland Phoenix
Great days ahead
Published 9/28/2012 by PORTLAND PHOENIX MUSIC STAFF
Wax Tablet
Portland Phoenix
Exploring the countryside with Max García Conover
Published 2/3/2012 by SAM PFEIFLE
Take to the trees
On the Download
BLOGS
[Q&A] KMFDM's Sascha Konietzko on art, Columbine and having balls
On The Download
| March 18, 2013 at 3:22 PM
SXSW 2013: The Punk Singer
March 14, 2013 at 2:08 PM
Post-NRMAL: Five music discoveries from the Monterrey festival
March 13, 2013 at 1:23 PM
Weekly Playlist #21: New Hampshire edition with the Migs, Betty Nico, Howling Boil, Pleasure Gap
March 12, 2013 at 3:05 PM
[from the gut] The female rock musician's perspective, featuring Speedy Ortiz, Earthquake Party, Fat Creeps, and the New Highway Hymnal
March 11, 2013 at 3:29 PM

More:
Phlog
|
Music
|
Film
|
Books
|
Politics
|
Media
|
Election '08
|
Free Speech
|
All Blogs