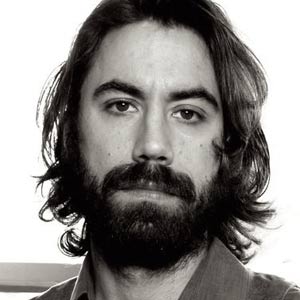 Chriss Sutherland
website: http://www.myspace.com/chrisssutherland
I'm a founding member of Cerberus Shoal and Fire on Fire. I'm found in So. Po. Maine. I make my own music outside of myself. Songs. Words. I'm influenced by all the life and lives around me including my own. I think music and art and its creation should be a daily endeavor minus as much BS as possible. How do I define BS? Not sure.
Similar Artists: Jon-Rae Fletcher, Blackbird Harmony, Asian Mae, Adam Lipman, Doug Paisley
No Upcoming Shows Scheduled.
Related Articles
Portland Phoenix
Shimmering Snaex
Published 4/20/2012 by SAM PFEIFLE
New duo capture a moment in time
Portland Phoenix
I want a range life
Published 3/30/2012 by PORTLAND PHOENIX MUSIC STAFF
Wax Tablet
Portland Phoenix
Dynamite with a laser beam
Published 11/25/2011 by PORTLAND PHOENIX MUSIC STAFF
Wax Tablet
Portland Phoenix
Revivals + recesses
Published 9/2/2011 by PORTLAND PHOENIX MUSIC STAFF
Wax Tablet
Portland Phoenix
Review: Put your hands together for Olas's debut album
Published 11/12/2010 by SAM PFEIFLE
Keeping time
On the Download
BLOGS
[Q&A] KMFDM's Sascha Konietzko on art, Columbine and having balls
On The Download
| March 18, 2013 at 3:22 PM
SXSW 2013: The Punk Singer
March 14, 2013 at 2:08 PM
Post-NRMAL: Five music discoveries from the Monterrey festival
March 13, 2013 at 1:23 PM
Weekly Playlist #21: New Hampshire edition with the Migs, Betty Nico, Howling Boil, Pleasure Gap
March 12, 2013 at 3:05 PM
[from the gut] The female rock musician's perspective, featuring Speedy Ortiz, Earthquake Party, Fat Creeps, and the New Highway Hymnal
March 11, 2013 at 3:29 PM

More:
Phlog
|
Music
|
Film
|
Books
|
Politics
|
Media
|
Election '08
|
Free Speech
|
All Blogs